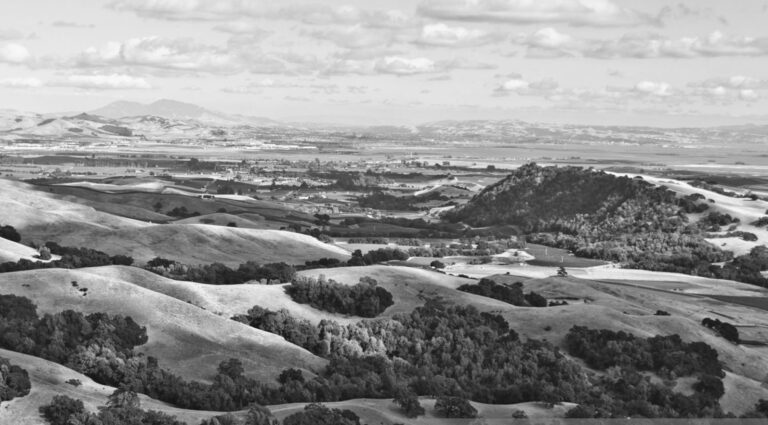 Pilots
SONOMA COUNTY
Pathway to Income Equity
In Sonoma County, more than half of families with children under 5 chronically struggle to make ends meet. 11% of Sonoma County children under 18 live below the federal poverty level.
The cost of living in Sonoma County is high and everyday expenses for families with children were already affordable before the COVID-19 pandemic. Two years later, these costs continue to skyrocket with the annual child care cost for one infant or toddler over $14,000 and the average monthly rent in Sonoma County at nearly $2,100. Sonoma County residents' annual median income was $54,705 in a state with one of the highest costs of living in the country.
Sonoma County is also a county with deep disparities. According to the Bay Area Equity Atlas, in 2019 white residents earned an annual median income of $64,482, while a Latinx resident earned an annual median income of $38,164 – 1.7x lower.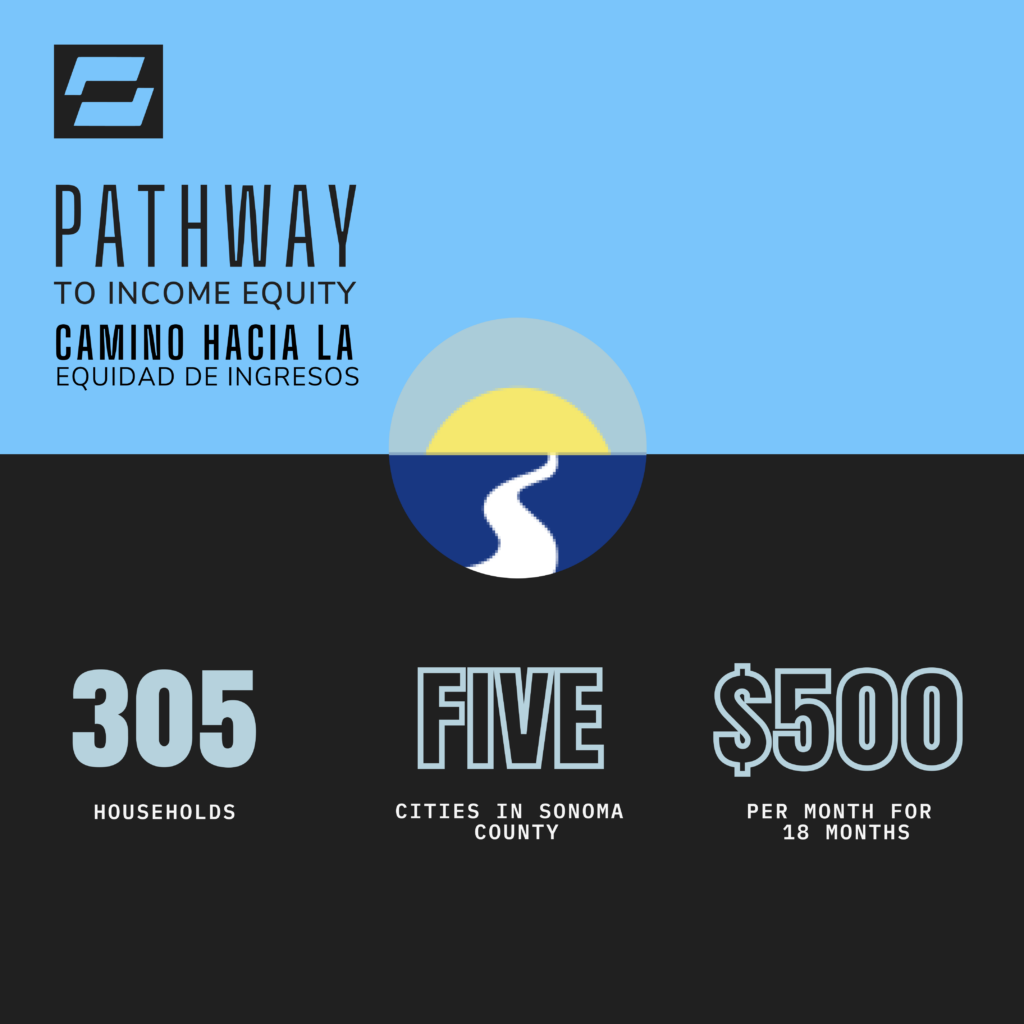 Pathway To Income Equity is a two-year initiative that will deliver $500 a month to 305 low-income families in Sonoma County. The initiative aims to support families with young children or pregnant residents along with other Sonoma County residents.
F4GI will be disbursing direct cash payments for this program to families over the two year duration, using the F4GI payments portal. Our technology also is hosting the open application for the program. Applications are open starting September 1, 2022 – October 31, 2022.
Families with young children in Sonoma County or pregnant residents in Sonoma County
A household with an income rate of for 3 people.
Individuals who's income stability was affected by COVID -19
Pathway to Income Equity brings together multiple cities throughout the county in an innovative program that showcases how city and community based organization partnership can create something special for residents. The initiative is a collaboration by the Sonoma County Guaranteed Basic Income Coalition, a group of community-based organizations led by First 5 Sonoma. First 5 Sonoma aims to maximize healthy development for all Sonoma County Children through support, education, and advocacy.
Program funds are provided through Sonoma County, City of Healdsburg, City of Petaluma, and City of Santa Rosa American Rescue Plan Act funds and disbursed as COVID disaster relief from the Fund for Guaranteed Income (F4GI).
305 FAMILIES
---
In Sonoma County
$5.4 Million
---
Distributed over two years
3 Cities
---
Santa Rosa, Petaluma, and Heraldsburg
$500 Monthly
---
Distributed directly to qualifying families
Guaranteed income supports families to meet their basic needs like housing, food, transportation, medicine and education.
52% of Sonoma County households with children under 6, struggle to cover their basic needs. Participants in the program can use the funds however is best for them, including childcare, groceries, enrichment opportunities and more. In this way, Pathway will help alleviate financial stress felt by families, especially those with young children.
"Emerging findings from other guaranteed income projects clearly demonstrate the power of unrestricted cash to support the health, well-being and economic stability of families. Unconditionally raising the income floor increases the parent's ability to cover basic needs, reduces the negative impacts of food and housing insecurity for their children, boosts health and education outcomes and offers a springboard to economic mobility, especially to those  who have long been structurally marginalized and locked into low-wage Positions."
– Angie Dillon-Shore, executive director ,
of First 5 Sonoma County.
Emerging research on guaranteed income has demonstrated the connection between income support and the reduction of parental stress & anxiety and increased resilience. This program will provide much needed support and is an investment in families and children throughout Sonoma County.