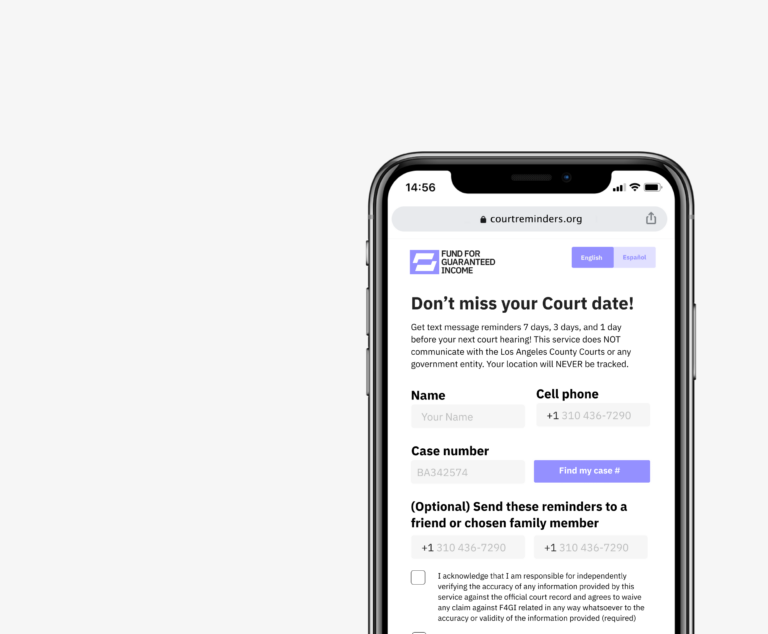 Court Reminders
Business Card Order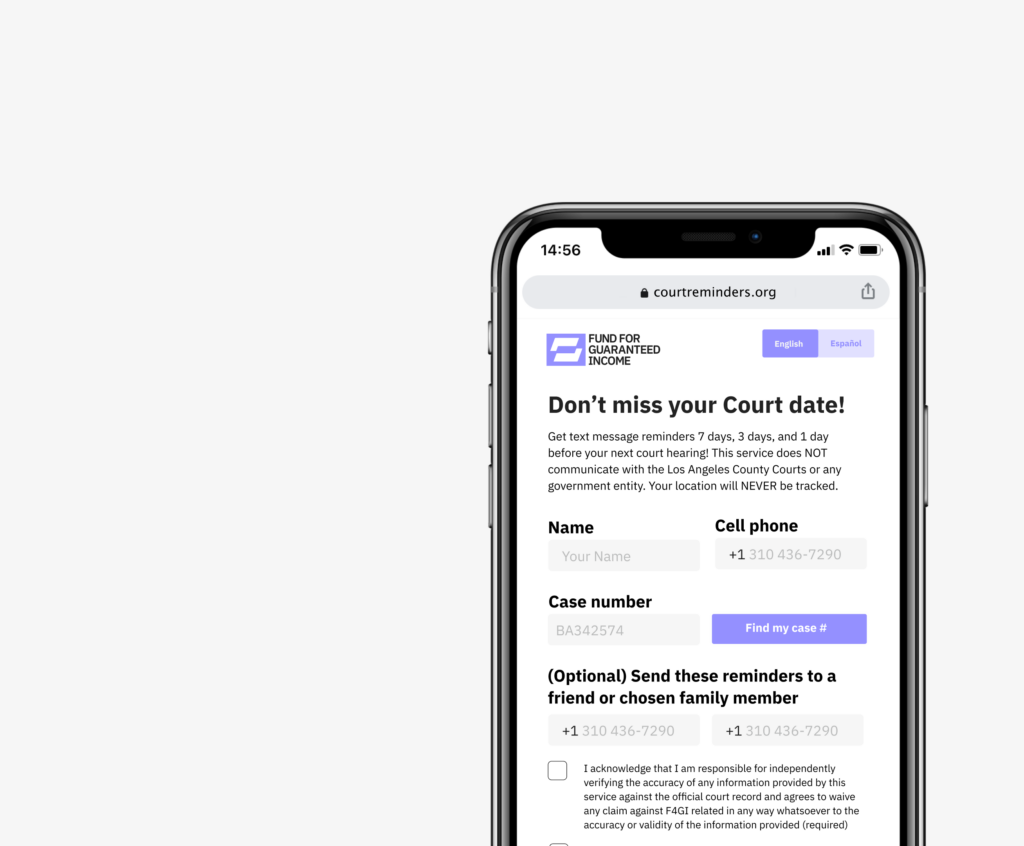 FREE COURT REMINDERS
We'll send SMS notifications before each hearing associated with a case number on the LA County criminal case calendar.
Add a family member or a friend as a back up – with automatic hearing updates, and instant notifications when a hearing is rescheduled.
Fill out this form, and we'll send business cards to your office!
Sign up for reminders!
What they're saying
"Failures to appear in court have historically resulted in millions of dollars a year spent on arresting people who are legally innocent and fed what remains to be the local largest jail system in the world. Black and Brown houseless people – and women in particular – have borne the brunt of the county's failure to provide these basic services to people who are legally innocent despite the commitments outlined in the Care First, Jails Last vision of the Alternatives to Incarceration department. This tool is a community driven solution to a long-standing problem that is reliable, effective, and long overdue."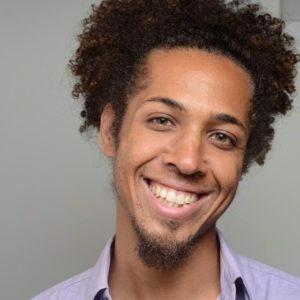 Mark-Anthony Clayton-Johnson,
Executive Director of the Dignity and Power Now
"Hearings are usually scheduled at 8:30AM and being even a few minutes late can result in a warrant being issued for someone's arrest. When daily traffic makes travel hard to estimate and at a time when public transit is facing a driver shortage, running late is almost unavoidable. Court dates can be rescheduled or postponed for months - and updates are sent by physical mail - so someone can have a warrant issued for their arrest without even knowing they had a court date in the first place. Courtreminders.org will help ensure that running five minutes late to court won't cost someone their livelihood,"